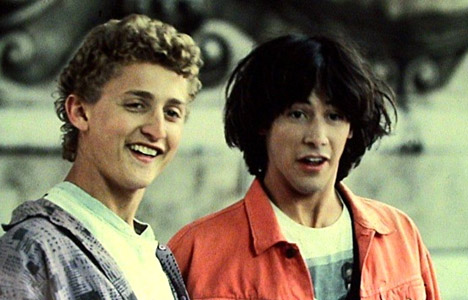 This weekend I saw
Blue Oyster Cult put on a free show at the mall
.   Yes, at the mall.  (watch the clip!) Granted it was half-park/half-outdoor mall.  But still…should a band that wrote one of the greatest rock songs of all time (Don't Fear The Reaper) be giving free shows at a shopping complex near the kids' play area?  Don't get me wrong, I appreciated it.  Took my daughters, who actually really enjoyed it despite the lack of talking backpacks and dancing monkeys.  But is this how bad the music industry is?  Real bands…real rock n roll bands….real rock n roll bands who actually know how to play their instruments are reduced to giving free concerts because they've chose to forgo autotune and lip syncing?
BOC has been putting out music for 40 years.  And they still were able to gather a crowd of close to 8,000 people.  That says something to the quality of a band.  It also says something to type of music.  People just love rock n roll.  And no…it will never die.
Pop is plastic.  Rock is metal.  One guess which will outlast the other.
BTW…before you say anything…Iron Maiden doesn't make bad music.  All the songs kick ass.  Especially the 80s stuff…
Here are the 11 Best Iron Maiden Songs of the 80s:
2.  The Prisoner (Number of the Beast)
4.  Rime of the Ancient Mariner (Powerslave)
5.  22 Acacia Avenue (Number of the Beast)
6.  The Clairvoyant (Seventh Son of A Seventh Son)
7.  Run To The Hills (Number of the Beast)
8.  Killers (Killers)
9.  Seventh Son on a Seventh Son (Seventh Son of A Seventh Son)
10.  The Evil That Men Do (Seventh Son of A Seventh Son)
11.  Remember Tomorrow (Iron Maiden)