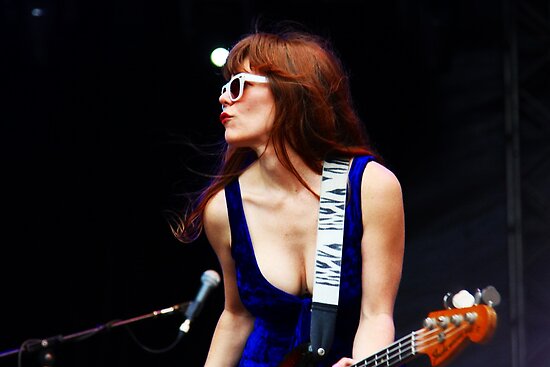 Coming up with a "best of" list for Jenny Lewis is more complicated than it seems.  Jenny has had such a rich, complex musical career, it's challenging to narrow it down to one specific aspect.  First you have her stint with Rilo Kiley, an amazing noughties band, which only cracked the surface for exposure.  You have her solo career, which is really only one album, since Rabbit Fur Coat is more of a collaboration album with the Watson Twins and Jenny and Johnny is a duet album with Jonathan Rice.  Then there are all her guest appearance for bands like Postal Service, Bright Eyes, and Elvis Costello. So where do I start?  Should I do an exhaustive list of all the best songs of Rilo Kiley or just a slice of her solo section?  What about her movies and TV shows?  I couldn't decide…so let's just do them all.
The 11 Best Songs By Jenny Lewis:
More Adventurous (More Adventurous)
Love and War 11/11/46 (More Adventurous)
The Execution of All Things (The Execution of All Things)
Under The Blacklight (Under The Blacklight)\
My Slumbering Heart (The Execution of All Things)
Melt Your Heart (Rabbit Fur Coat)
Portions For Foxes (More Adventurous)
You Are What You Love (Rabbit Fur Coat)
With Arms Outstretched (The Execution of All Things)
Sing A Song For Them (Jenny Lewis – Acid Tongue)
Straight Edge Of The Blade (Jenny and Johnny – I'm Having Fun Now)
Buy Jenny Lewis' new album, The Voyager…now!!!
Don't forget to check out our blog's awesome new book The 111 Best Lists of the 2000s.  Available now!  (featuring Rilo Kiley)